Noise Barrier in Intra-City Transportation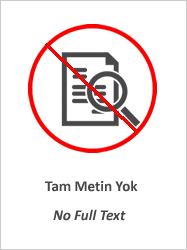 Date
2015
Citation
Başdoğan, D.G, Çığ, A. (2015). Noise Barrier in Intra-City Transportation. Yüzüncü Yıl Üniversitesi Tarım Bilimleri Dergisi, 25(1), 98 - 104.
Abstract
Rapid urbanization, migration and population growth induced demands exceed the carryingcapacity of the cities and thus the existing urban infrastructure becomes insufficient. Developments insocial life in the metropolitan cities, technological progresses and the related increase in the movementscaused introduction of noise to the people s lives. Increase in the length and number of the highways forintra-city transportation in addition to changing life styles cause an increase in the densities, which resultsin noise pollution in the cities and on the main roads. Noise preventing structures are used toprevent/reduce the noise pollution caused by intra-city transportation. Among these structures, noisebarriers and plants as live materials play an active role. In this study, noise sources in the intra-citytransportation are described and effectiveness of the measures to reduce noise pollution is discussed.
Hızlı kentleşme, göç ve nüfus artışı kentlerin taşıma kapasitesini zorlamakta ve buna bağlı olarakmevcut kentsel altyapı yetersiz kalmaktadır. Metropol kentlerde sosyal hayatta yaşanan gelişmeler,teknolojik ilerleme ve bunlara bağlı olan hareketlilik artışı, gürültünün de kaçınılmaz olarak insanhayatına girmesine sebep olmuştur. Özellikle kent içi ulaşımda otoyolların uzunluğunun ve sayısınınartması ve değişen hayat standartları nedeniyle trafikteki gürültü kirliliğini önlemek için kent içindeuygulanan hızlı artışlar ve yoğunlaşmalar, şehir ve anayollarda gürültü kirliliğine neden olmaktadır. Kentiçi ulaşımdan kaynaklı gürültü kirliliğini önlemede/azaltmada gürültü önleyici yapı türlerikullanılmaktadır. Bu yapılardan gürültü perdeleri ve canlı materyal olarak bitki örtüsü aktif bir roloynamaktadır. Bu çalışmada, kent içi ulaşımdan kaynaklı gürültü kaynakları tanımlanmış ve gürültükirliliğini azaltmaya yönelik önlemlerin etkinliği tartışılmıştır.
Source
Yüzüncü Yıl Üniversitesi Tarım Bilimleri Dergisi
Volume
25
Issue
1
Collections
---
---